UG Series Electric Linear Actuators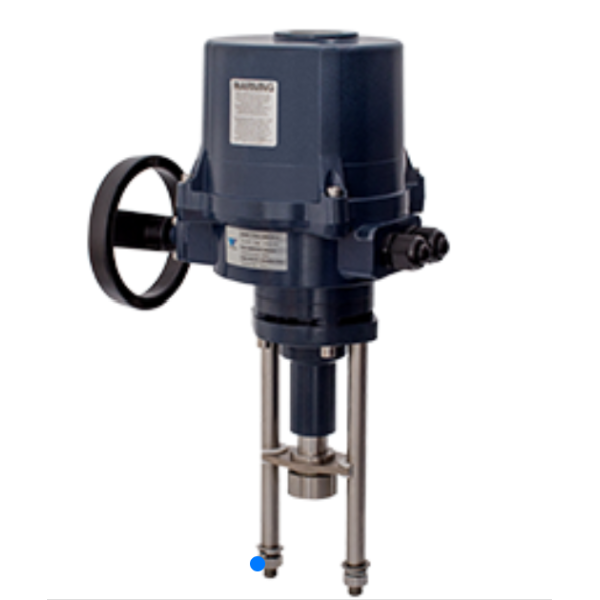 | | |
| --- | --- |
| Categories | Electric Linear Actuators |
| Brand | UG Flow Control Equipment Manufacturer |
| Model | UG Series |
| Catagory | Electric Linear Actuators |
| Size | UG032-UG400 |
| Material | Stainless Steel, Carbon Steel |
| Torque | 0-5,000Nm |
| Voltage | 24VDC, 110VAC, 220VDC, 450VDC |
| Customization | Colour, Logo, Packaging, Shipping |
| Terms of Payment | T/T |
| Update Time | Dec 1,2023 |
Linear electric actuators can convert an AC or DC electric motor's rotational motion into linear motion.
UG series linear electric actuator is standard with modulating valve control and other linear motion devices applying to HVAC and industrial automation, especially suitable for steam or high-temperature working condition. The series characterizes by its elaborate design, lightweight, large output thrust, high precision motion, and convenient adjustment. We focus on compact, high-quality devices, suitable for many different applications. A variety of stroke ranges are available, as well as linear actuators that can handle medium and high loads.
Features
1. UG series electric actuators characterize the compact structure, high-strength structure, and lightweight as well as ample output torque (35NM-4000NM).
2. Enclosure adopts rugged aluminum alloy, further processed by anodizing and polyester powder coating to achieve superior anti-corrosion and the protection grade is IP67. Conform to anti-explosive design certification standard: ExdlIbt4. Adapt to various working environments.
3. Bottom cover conforms to IS05211 standard. The Driveshaft is designed as a spline shape to simplify machining and mounting and is adaptable for various valve rods.
4. Electronic torque protection devices can provide overload protection. The limit switch can adjust and set the maximum rotation angle required by the valve.
5. Clutchless manual operation design avoids clutching. Manual operation can be conveniently realized when the power is off to reduce mechanical failures.
6. Worm wheel and gear in high precision ensure self-locking function, anti-reverse rotation, and labor-saving manual operation.
7. Whole sealing squirrel-cage type electric motor is characterized by compact size, ample torque, low inertia, and grade F insulation. Built-in overheat protection prevents engine damage from overheating.
8. The whole series is standard with a space heater to prevent moisture condensed due to sharp temperature differences and keep the interior electric components functioning properly.
9. Body sealing adopts an anti-off design with stainless steel material and anti-corrosion, applicable to various working conditions.
10. Mechanical and electronic dual limit switches can be set as required by both electric and manual operation conveniently and accurately.
11. Three-dimension and multi-angle window designs contribute to the remote observation of valve position and convenient application in the high altitude filed.
12. Spring-pressed connection terminal realizes convenient and solid wiring, applicable in a high-vibration environment.
Leave your message and get feedback in 24h.
Leave your message and get feedback in 24h.