5 Key Benefits of Pneumatic Actuators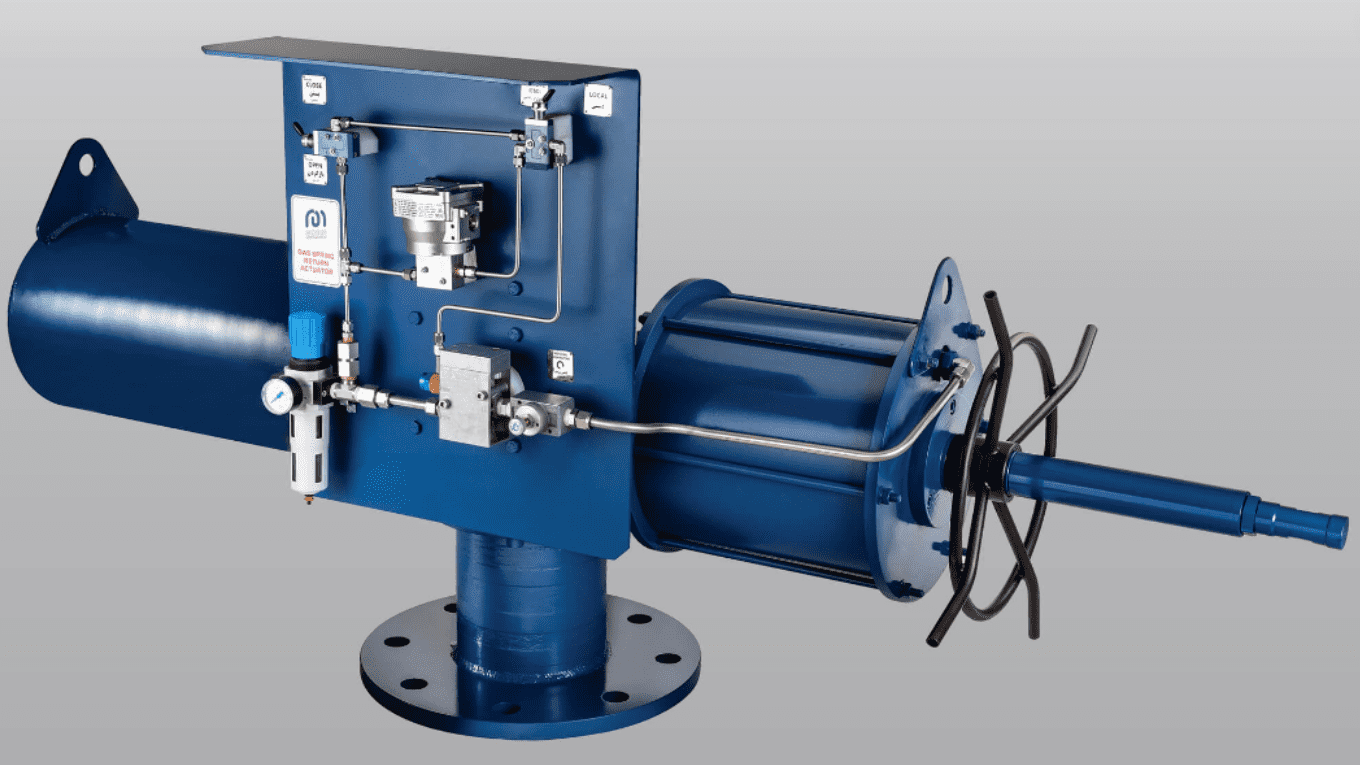 What are the main advantages of pneumatic actuators that make this device one of the most popular and used mechanical devices in the industrial market? Pneumatic actuators are undoubtedly one of the most demanded pieces of machinery on the market today, and in this article, we'll explore why.
Pneumatic actuators
provide mechanical motion to the application by means of compressed air. These devices are ideal for use in a variety of applications, including those operating in potentially explosive atmospheres. Here are 5 key benefits of pneumatic actuators that make them a top consideration for plant managers.
High Strength and Movement Speed
When used in linear motion control applications, pneumatic actuators can provide great force and fast movement. It depends on the use of air pressure and flows within the device.
High Durability
Overheating is not a problem with pneumatic actuators, no matter how overused the application is. These devices can withstand constant pressure and thus last longer than alternative devices
High Reliability
Functionally, pneumatic actuators are considered highly reliable. This is thanks in large part to the high degree of control over the conversion of gas into energy. As mentioned, they are also very durable, which means performance is of a high standard, and these devices have a long lifespan.
Clean Tech
Pneumatic actuators are the equipment of choice when it comes to hygienic applications. This is largely due to the use of air rather than fluids, compressed air contains no harmful chemicals and therefore protects the application from contamination. Of course, this is critical in the pharmaceutical and food and beverage industries.
Cost-effectiveness
Partly due to their ease of installation and maintenance, pneumatic actuators are often seen as a cost-effective option in industrial applications. Of course, the above benefits may be considered more important from a practical standpoint, but in the current economic climate, cost remains the top concern of every application manager.
The above briefly introduces the advantages of pneumatic actuators. If you want to buy pneumatic actuators, please
contact us
.
UG Controls is a professional
custom valve actuator manufacturer
. We use our engineering expertise and industry experience to continuously improve our products, striving to provide efficient solutions and competitive prices. UG is also a global supplier of highly engineered actuators and accessories for the oil and gas, mining, chemical, pharmaceutical, water and power, food and beverage, and general industrial markets.